On Flu Deaths
How Trump's disastrous public health leadership killed thousands of Americans.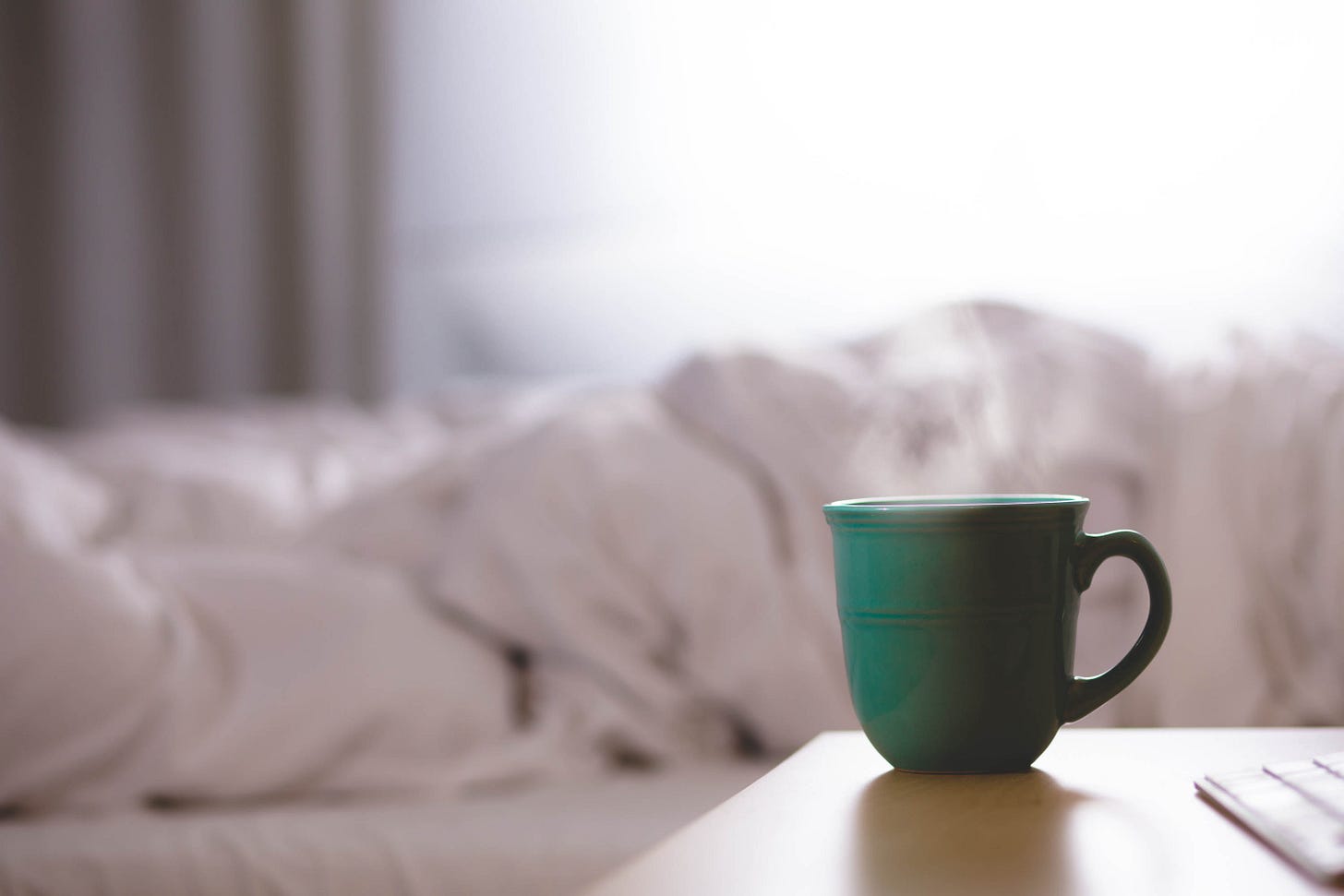 Imagine it's the first year of your Presidency. You're told that a deadly flu is about to hit America. There's no way to stop it. But there are certain things you, as President, could do to make people aware of the danger, maximize vaccinations—and potentially save thousands of lives.
We already know what Obama would do in that circumstance. Because we saw it happen in 2009. As The New York Times recounted in February 2018:
The 2009 swine flu pandemic was one of the first crises of Barack Obama's presidency. In April, a spike in deaths from a mysterious respiratory illness caused panic in Mexico, closing schools and restaurants. Almost immediately, the same symptoms struck a Queens high school where students had just returned from spring break in Cancun, and the virus was soon ricocheting around New York City.

Two days later, health and Homeland Security officials declared a public health emergency. Three days after that, on his 100th day in office, Mr. Obama made a prime-time broadcast from the White House urging Americans to take precautions and asking Congress for $1.5 billion to fight the flu.

By October, a new vaccine was ready in record time, and the president and the first lady got their shots on camera… the country was as ready as it could be.
Compare that to 2017. Trump's first year in office. From the same NYT article:
It was screamingly obvious that this season might well be bad. Australia, where the flu peaks in August, just endured a particularly vicious year, and the British papers blared headlines about "Aussie Killer Flu" heading north. Genghis Khan moved with more subtlety.

But the C.D.C. issued no unusual warning and appeared to do less than usual to promote the intervention that matters most: flu shots.... Flu preparedness never made the front burner — and now flu is here with a vengeance.
How many people die from "the flu" every year? The number fluctuates greatly because "the flu" is never the same. Flu viruses constantly change through adaptive mutation or a process called antigenic shift, through which two viruses combine, often in swine or birds, creating new threats for flu pandemics (as was the case in 2009).
According to the Centers for Disease Control, when Trump took office the recent range of flu deaths per year was 12,000 to 56,000. In the 2017-18 flu season, the CDC reported that 79,000 people died. That's 41% more deaths—23,000 more dead Americans—than the highest level recorded in any year since 2010. (The CDC has since, quietly, lowered that number to 61,000 on government websites, a fact that has not been widely reported.)
More than 4,000 dead per week
At the peak of Trump's first flu season, more than 4,000 Americans were dying every week. Why? It turns out it wasn't because "the flu" that year was particularly deadly. Four different strains of flu were circulating. As the NYT reported:
H3N2 is the most dangerous of the four seasonal flu strains, but it is not new nor uniquely lethal.
The main problem was that the 2017 vaccine was not well matched to the circulating strain:
In children aged 9 to 17, it appeared almost totally ineffective…. In adults, the vaccine was 12 percent to 20 percent effective.
So, the Times asked, if the vaccine was that ineffective, was it still worth getting a flu shot?
Experts say yes, because even when the shot does not prevent you from catching the flu, it may save you from dying of it.
Vaccinations save lives
As we are told time and time again, even if a flu vaccine doesn't stop you catching flu, it can decrease the severity and length of your illness. It can save your life.
Unlike Obama, who declared a public health emergency and got his 2009 flu shot on camera, Trump ignored all the warnings.
As the NYT pointed out, it was a missed opportunity to use his own vulnerability against the flu to mobilize the nation against the coming attack.
Because he is over 70 and overweight, he represents the cohort of Americans most in danger right now: the elderly with underlying morbidities.
Even worse, Trump himself had openly embraced the anti-vaxxer movement—as part of his larger war against science and "expertise."
Specifically, he told one radio interviewer in 2015 that he had never had a flu shot: "I don't like the idea of injecting bad stuff into your body," he said.
Trump made a bad flu season deadlier
Whether you believe the original death toll of 79,000 (the highest flu death toll in 40 years), or the Trump Administration's recent downward revision to 61,000, it's clear that because Trump dropped the ball thousands more Americans died in 2017-18 than would have if any normally competent President had been in charge.
By failing to sound the alarm and promote flu shots and prevention tips, Trump made a bad flu season much deadlier. Promoting more awareness—and more vaccinations—would not only have benefited those who got their flu shots. It would have helped slow the spread of the virus in homes, offices, schools and communities.
At least some, if not thousands, of deaths could have been prevented.
The New York Times was willing to say as much in February 2018:
If President Trump can claim credit for the fact that no Americans died in plane crashes in his first year in office, he must also shoulder some blame for this…. Trump's disastrous choices for public-health leadership did contribute to the deaths that will occur between now and summer.
But as with so many things in this crisis of a Presidency, by the time the official death toll was released, we had moved on to other things.
"Training Wheels" Trump's incompetence is so baked in to our consciousness that, even when thousands die unnecessarily on his watch, the media give him a pass.
P.S. I'll write more about this year's flu season—which could potentially be even worse that 2017-18—in an upcoming post. But don't wait till then to get your shot.
Unprecedented from The Daily Edge is dedicated to exposing Trump's and the GOP's lies, incompetence and corruption. Because losing in 2020 is not an option.
Become a subscriber to support this effort and never miss an issue: