Playing Through
US death toll nears 100,000. Cadet Bone Spurs enjoys some Memorial Day golf.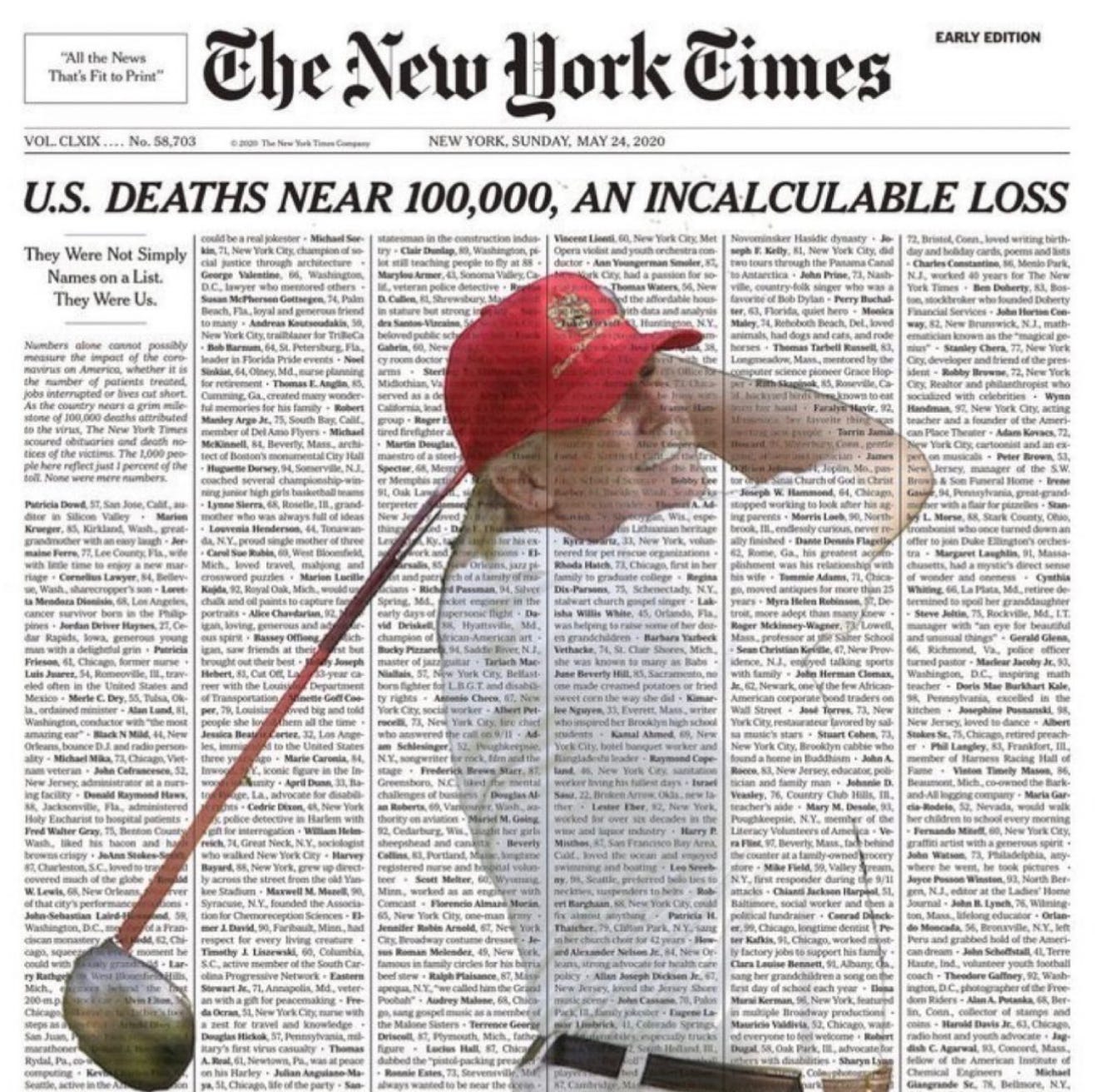 Source: Image combining Trump with today's NY Times cover circulating on internet
I could write at length about the 27 times Trump launched Twitter attacks on Obama for the crime of golfing while President. I could reflect on the fact that, by golfing so conspicuously on Memorial Day weekend, Trump is both giving the middle finger to those who made the ultimate sacrifice and showcasing how his own "bone spurs" healed miraculously as soon as the Vietnam War ended. I could point out that Trump is once again stuffing taxpayer money into his own pockets by forcing the Secret Service to pay for rooms and rent golf carts at a Trump-owned Golf Course. I could discuss how, while Trump enjoys yet another relaxing day of golf, the death toll from COVID-19 is fast approaching 100,000 as, due primarily to Trump's own lethal incompetence, Americans continue to die at a rate 7X greater than the global death rate per capita (while Trump doesn't even understand what "per capita" means). But for today I'll let the picture above do the talking.
---
If you'd like to sign up for future FREE updates of this ad-free email newsletter—or support with a paid subscription—click here:
If you'd like to support with a one-time donation, I've added a "buy me a coffee" option, too: