The "Trump Boom" Goes Bust
He promised 5% to 6% GDP growth. In February, growth is plunging below 1%.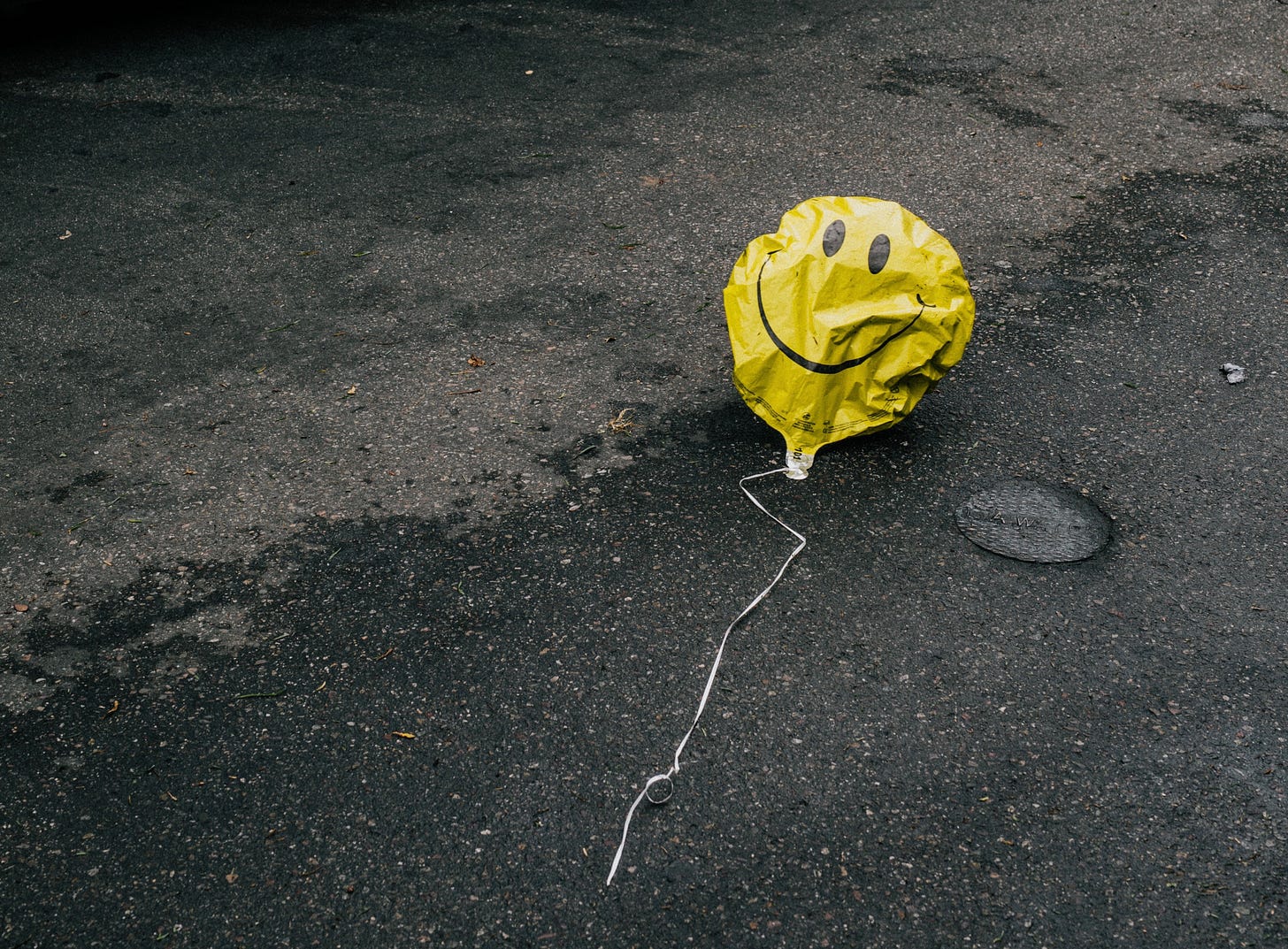 Hot Air Meets Reality
February is turning into an economic disaster for Donald Trump in a way that will devastate his reelection chances.
In typical conman fashion, Trump is doubling down on his claims that the economy is doing fantastic and that it's all because of him. In an 85-second video he tweeted on Saturday, Feb 22, Trump praised himself for the incredible job market he has single-handedly created with his tax cuts and deregulation which have resulted in "more people working, by far, than ever before." (Reality: There are more people living in America than ever before, but the true measure of employment—the Labor Participation Rate—peaked at 67.3% in Jan 2000 under Bill Clinton. Today, under Dear Leader, it is nearly 4% lower at 63.4%.)
But Trump's hot air alone won't keep the economy afloat. And new data released on Friday illustrates how quickly the "Trump Economy" is plummeting back to earth.
According to Business Insider:
The IHS Markit purchasing managers' index fell 3.7 points to 49.6 on Friday, slipping below the key 50-point mark that signals a contraction. The last time the index, which measures composite output at factories and service providers, fell below 50 was in October 2013 in the midst of a US government shutdown. 
This was a staggering miss. Prior to the government shutdown of 2013, the last time business activity in the US had fallen was during the global financial crisis.
Of course, as the depth of the Trump Slump becomes more apparent, Trump will reverse course and blame Obama again. And if not Obama, he will point fingers at "Do-Nothing Democrats" and the Coronavirus. But you really can't blame COVID-19 for being anything more than the straw that broke the Trump Economy's back. As I've detailed previously, the results of Trump's economic incompetence were clearly apparent many, many months before Coronavirus appeared (more below).
---
In the first two months of this newsletter, I've written extensively about the YUGE cracks in the Trump economy—from the middle-class debt crisis to the disastrous December jobs report to the way Trump is hyping his weak economy as aggressively as he did his mealy "Trump Steaks" to the true "State of the Union" to the 29 reasons why the Trump economy is weaker than you think. If you'd like to support more election-year coverage like this, please hit the subscribe button!
---
You Really Can't Blame COVID-19
As stocks slumped on Friday and gold prices hit new seven-year highs on increased recession fears, Al Root wrote in Barron's:
(You) can't simply blame the coronavirus outbreak in China this time. It's the U.S. economy that's vexing investors.
On Friday, Barron's also reported that, following the alarming PMI numbers, yields on 30-year Treasury bonds hit a new, all-time low, calling it "A Recession Warning Light."
You Can Only Blame DONALD-17.
In December 2017, Trump claimed that his massive, deficit-busting tax giveaways for the rich and corporations would "skyrocket" the economy to 4%, 5%, even 6% GDP growth.
In reality, the Trump Economy has not even reached 3% growth on a annual basis—a level Obama exceeded in both 2014 and 2015. Meanwhile, the deficit is the only thing that has skyrocketed—to $1+ trillion a year, with no end in sight. The debt Trump pledge to eliminate in 8 years has soared to $23.4 trillion. As for the autoworkers Trump promised his tax cuts would help, they saw 24,000 jobs disappear in the past year.
Despite Trump's much-hyped tax cuts and snake-oil claims about job creation, the "Trump Economy" actually created 1.5 million fewer jobs during Trump's first 36 months than Obama created in his final 36 months. And in an especially troubling sign, non-farm job openings declined 14.1% between December 2018 and December 2019.
A Weak Economy Crumbles
On Twitter, on Fox News, and at his increasingly unhinged rallies, Trump and his GOP enablers are growing noticeably more desperate in their attempts to paint a glowing picture of the "terrific" Trump Economy.
But Friday's PMI data signal that the economy is slowing sharply in February—to a less than 1% annual growth rate.
Of course, if the Trump Economy were actually growing at the 5%-6% rate Trump promised when he signed his tax cuts, a slight downward adjustment to the growth rate wouldn't be a big deal.
Case in point: China. On Saturday, the International Monetary Fund lowered its 2020 growth forecast for China from 6% to 5.6% and predicted the coronavirus would cause total global growth to be just 0.1% lower than previously anticipated.
The Trump Economy was already sputtering to a standstill before the coronavirus outbreak began. US GDP growth slid from 2.9% in 2018 to 2.3% in 2019. The disastrous December jobs report was followed by dramatic weakness in consumer spending in January. Before Friday's abysmal data, the average forecast for First Quarter growth as tracked by CNBC/Moody's was just 1.7%. The abrupt downturn signaled in the purchasing managers' data means the Trump Slump is only getting worse.
---
With just 9 months to the election, your paid subscription helps me dedicate even more time to this ad-free newsletter… but there's a FREE option, too! So even if you choose not to become a paid subscriber, please click the Subscribe button to sign up for future FREE email updates. It's a no-cost way to let me know you appreciate—and might want to share—this content. Thanks!