Discover more from Unprecedented has moved!
The newsletter for people who care that democracy's bleeding to death and the planet's on fire is now at https://unprecedented.ghost.io
Over 4,000 subscribers
A Deadly Virus Spreads
This year's flu has already killed 8,200. Kids are dying. Trump won't vaccinate them.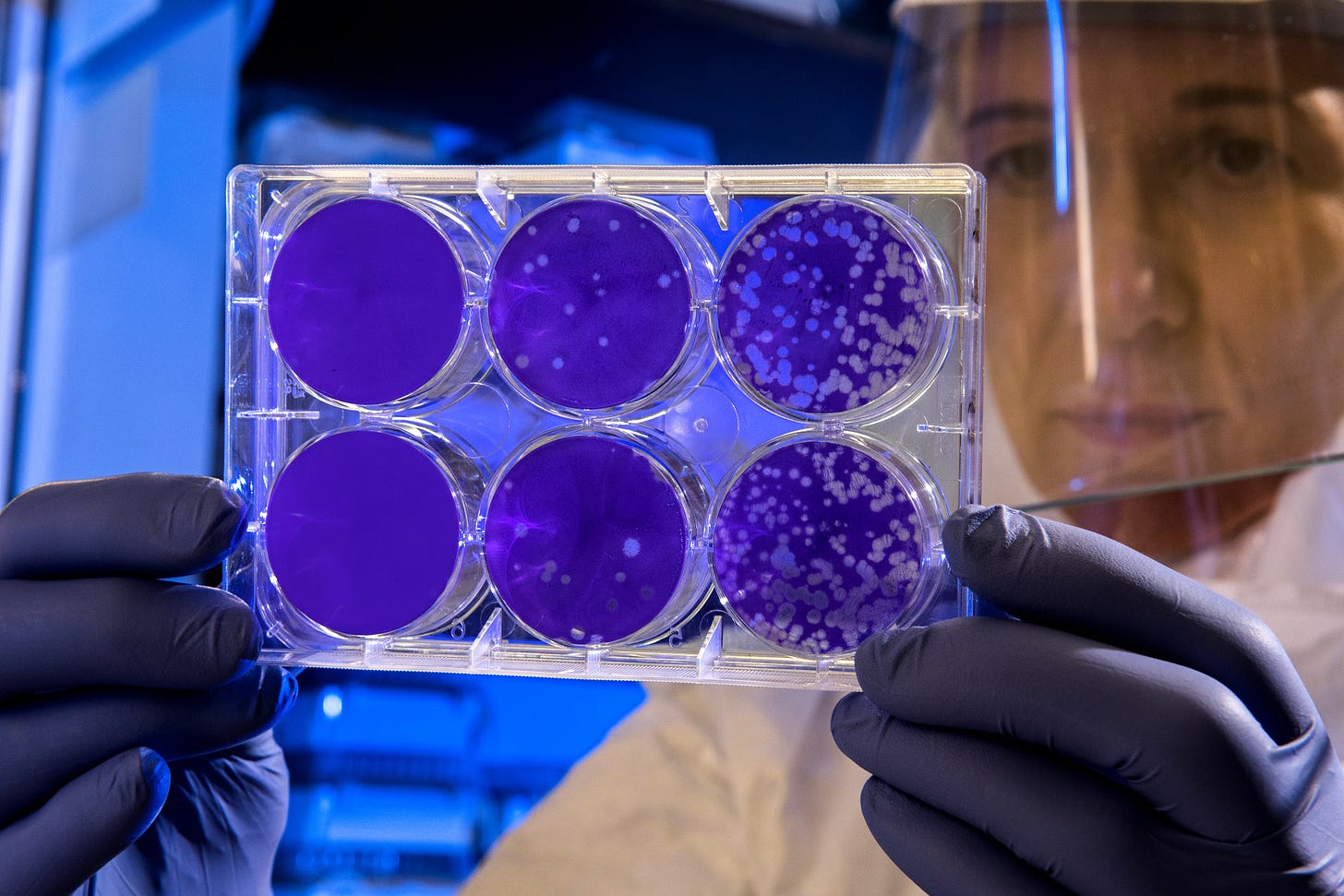 The spread of a deadly new Coronavirus has the world on edge. The virus has spread from China to Taiwan, Japan, South Korea, Australia, Europe and the USA. Thousands have been infected. As of today, 56 are confirmed dead. More than 50 million people in 16 cities in China are effectively on lockdown. While this particular virus may not be as deadly as it could be, past models have shown that a pandemic caused by a Coronavirus could potentially kill as many as 65 million worldwide.
A vaccine is being worked on. But because it may take months to develop, it won't help those in the path of the current outbreak.
Now imagine a different scenario. One in which, as a deadly virus began to spread, there is a vaccine already in existence, with enough supplies for everyone who needed it. The American government would make that available to everyone, right? We wouldn't be so cruel as to leave certain populations unprotected. Would we?
A Vaccine That Works
Well, of course, there is a deadly virus spreading. It's called the flu. And while the Coronavirus maybe freaking people out, the flu virus is relentlessly killing Americans by the thousands.
Fifteen million Americans have already been infected by the flu this season. 140,000 have been hopitalized. 8,200 have died. As ABC News reports, children are among the most vulnerable to the flu:
During recent flu seasons, deaths among children have ranged from 37 to 187.

So far this flu season, 54 children have died, according to estimates the Centers for Disease Control and Prevention reported Friday.
There is, though, one positive note about this flu season. Although we are being hit by a "second wave" of infections, this year's flu vaccine is "exactly on target" against the A/H1N1 strain that is now going around.
So even though kids are particularly vulnerable, the good news is we have a vaccine to protect them. Everyone should get vaccinated. The story should end there. Except Trump.
The Cruelty Is the Point
I wrote two weeks ago about how Trump's mismanagement caused thousands—perhaps tens of thousands—of unnecessary deaths during his first flu season.
This year, the story is less about incompetence and more about the plain and simple cruelty that's happening right now in Trump's border detention camps.
As the New York Times editors wrote back in August, 2019:
The key ingredients for an infectious disease outbreak are no secret: people with immune systems that have been weakened by stress and poor nutrition, crammed into close quarters with one another and denied basic hygiene and health care, for extended periods of time. That's why diseases like cholera, dysentery and tuberculosis have long thrived in refugee camps and prisons and among soldiers during wartime.

So federal officials should not be surprised that migrant detention centers along the nation's southern border have become hotbeds of communicable diseases — with multiple outbreaks of scabies, shingles, lice, mumps, chickenpox and flu logged this year and last.
At the time of that editorial, three children had already died of flu. There was simply no excuse for not vaccinating the kids in Trump's camps.
This lapse of basic preventive health care in the federal government's own detention centers is particularly cruel, given that children are most susceptible to diseases like flu. It's also deeply unwise. Disease outbreaks have a way of spreading well beyond the populations in which they originate, and flu in particular is much less expensive to prevent than it is to respond to. Nonsensical as this is, there's a painfully familiar calculus at work: Deny migrants or refugees humane treatment, including basic medical care, and then when they fall ill blame them for "bringing disease" into the country.
Four months later, Slate reported that despite all the warnings, the situation wasn't getting better. It was getting worse. Not only was the U.S. Customs and Border Protection ignoring The Centers for Disease Control and Prevention recommendations that they offer vaccinations to people in detention centers, they actually had doctors arrested when they arrived with flu shots and volunteered to provide the vaccinations for free. As San Diego doctor Julie Sierra told Slate:
People have told us they've been given food that's spoiled, or still frozen. They're also sleeping on the floor. They're keeping the rooms cold. They leave the lights on 24 hours a day. It's a lot of things that they are doing on purpose to make people uncomfortable, but those things also increase the risk of getting sick. It's not just about flu shots. It's about treating people with medical conditions like the human beings that they are. It's messed up.
Misinformation Goes Viral
One of the other risks at a time of public concern over a possible pandemic is misinformation. In China, officials tried to downplay the Coronavirus threat "until the facts became impossible to ignore." On social media, hoaxes and conspiracy theories can spread faster than viruses. In America, the Liar-in-Chief tried to reassures an anxious nation by saying, "It's one person coming in from China. We have it under control." Then we had a second confirmed case. This morning a third. As I'm writing this, a fourth.
Obviously, at a time of like this, it would be nice to have a government we could trust, who believed in the free press and an educated citizenry.
Instead, we have an Administration that when faced with negative publicity, slams the door to the media. That's exactly what happened at the border camps. As PEN America's Nora Benavidez said last June:
"It is shocking that the American public largely must learn about the dangerous conditions at these detention centers not through reporters being able to cover the news, but through second-hand reports from lawyers and advocates granted access under a legal agreement with the U.S. border patrol."
Last week, Netflix released a new documentary series called "Pandemic: How to Prevent an Outbreak." In the show, Dr. Syra Madad, the senior director of New York City Health & Hospitals' Special Pathogens Program tells viewers:
Influenza is very hard to predict. It takes one person—one host—to lead to a pandemic.
Right now, the media are focused on the threat of a new pandemic caused by the Coronavirus. Meanwhile, even as kids in border camps are nine times more likely to be killed by flu than they should be, American reporters are not permitted to fully document the squalid conditions and inhumane treatment of detainees in these camps.
With all the restrictions on reporters and the relentless lies and propaganda being served by the Trump Administration, we may never get an accurate count of how many children in Trump's camps will die unnecessarily from the flu this year. But we do know that we have a vaccine that works. And that Trump won't vaccinate them.
---
Unprecedented from The Daily Edge is dedicated to exposing Trump's and the GOP's corruption, cheating and conning. Because losing in 2020 is not an option.
Become a subscriber to support this effort and never miss an issue: