Heckuva Job, Clownie
The death toll from COVID-19 in nursing homes alone now exceeds that of Hurricane Katrina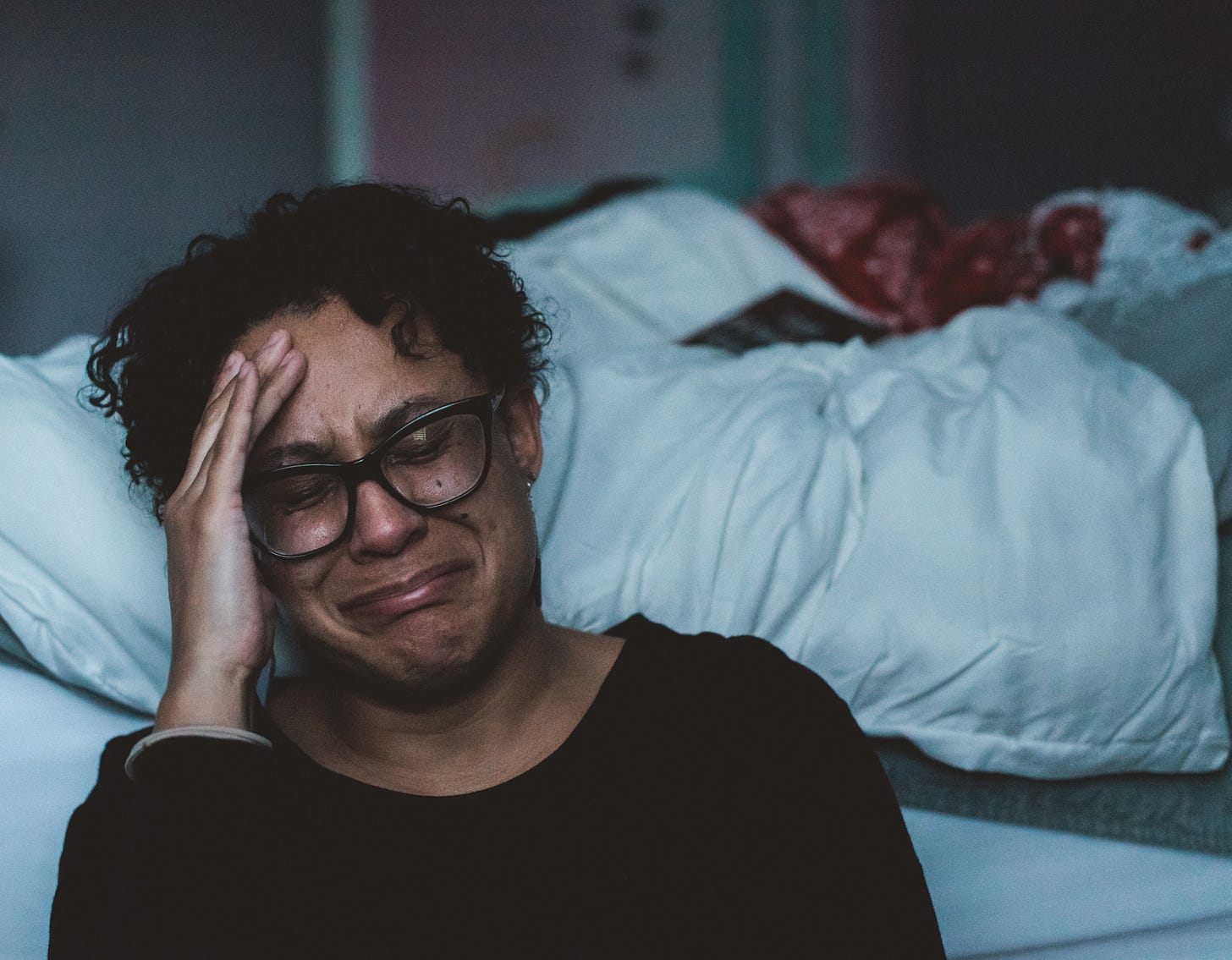 America Now Leads the World in COVID-19 Deaths
There was bad news for President Keepmynumbersdown this Saturday. America overtook Italy to become number one not just in cases, but in reported deaths from COVID-19. In addition, a troubling report from NBC News highlighted the devastating spread—and growing death toll—in U.S. nursing homes. NBC had previously reported that the C.D.C. was not even keeping an official tally of nursing homes with coronavirus cases. The previous federal "estimate" on March 30—based on "informal outreach"—was that just 400 nursing homes had at least one case.
But NBC now reports:
Nearly 2,500 long-term care facilities in 36 states are battling coronavirus cases… an explosive increase of 522 percent compared to a federal tally just 10 days ago.
And:
The toll of these outbreaks is growing. NBC News tallied 2,246 deaths associated with long-term care facilities, based on responses from 24 states.
In just 24 states, not including Florida, which did not provide data, the death toll from COVID-19 is already hundreds higher than the total death toll from Hurricane Katrina. But the official death toll doesn't currently reflect most of these nursing home deaths because the government is not even keeping track.
As the official U.S. death toll approaches 20,000, with more than 40,000 additional deaths projected to occur before the end of May, Trump has stopped telling us how terrible Obama was during the 2009-10 H1N1 pandemic (where less than 13,000 died). Instead he's telling us what a great job he's doing against the "brilliant" and "invisible" enemy, which is such a smart "germ" it can't be treated with any antibiotic. (Although the same is true for any normally intelligent virus.)
Meanwhile, more and more reporting is indicating the absolute incompetence that marked the Trump Administration's coronavirus response every step of the way. Buzzfeed News revealed two days ago that more than 5,400 nurses, doctors and healthcare workers have been infected with COVID-19. A lack of personal protective equipment has been a key cause of those infections. And the reason nurses ended up wearing garbage bags is due in large part to Trump wasting several weeks and then putting son-in-law Jared Kushner in charge, writes Susan B. Glasser in The New Yorker.
Astonishingly:
The first large U.S. government order to the big U.S. producer 3M, for a hundred and seventy-three million dollars' worth of N95 masks, was not placed until March 21st…. The order, according to the A.P., did not even require the supplies to be delivered until the end of April, far too late to help with the thousands of cases already overwhelming hospitals.
Of course, while The New York Times is adding to the wealth of reporting showing how Trump bungled the U.S. response from start to finish, relying on his "instincts" more than his experts, Trump is already telling us we need to be ready to just forget everything and move on as soon as he re-opens the country.
Despite all the "experts" telling him that re-opening the economy too soon could be a disaster, Trump is apparently tempted to do it anyway. He is being encouraged to do by his favorite TV stars, key allies and Russian trolls on Twitter. It's a big decision, he concedes, but don't worry, he'll be basing it on a calculation using very strong and very powerful metrics in his very smart and very stable brain.
So, relax America. Our President is doing a heckuva job. The J. in Donald J. Trump doesn't stand for Jeanius for nothing!
---
Thanks for reading and sharing this article.
In the midst of this pandemic, most everything I write will be FREE, so using the "Subscribe now" button and choosing a FREE subscription will keep more ad-free posts like this coming to you by email:
Consider a paid subscription (or a gift subscription) if you'd like to support this newsletter on a month-to-month, annual or 'founding member' basis: